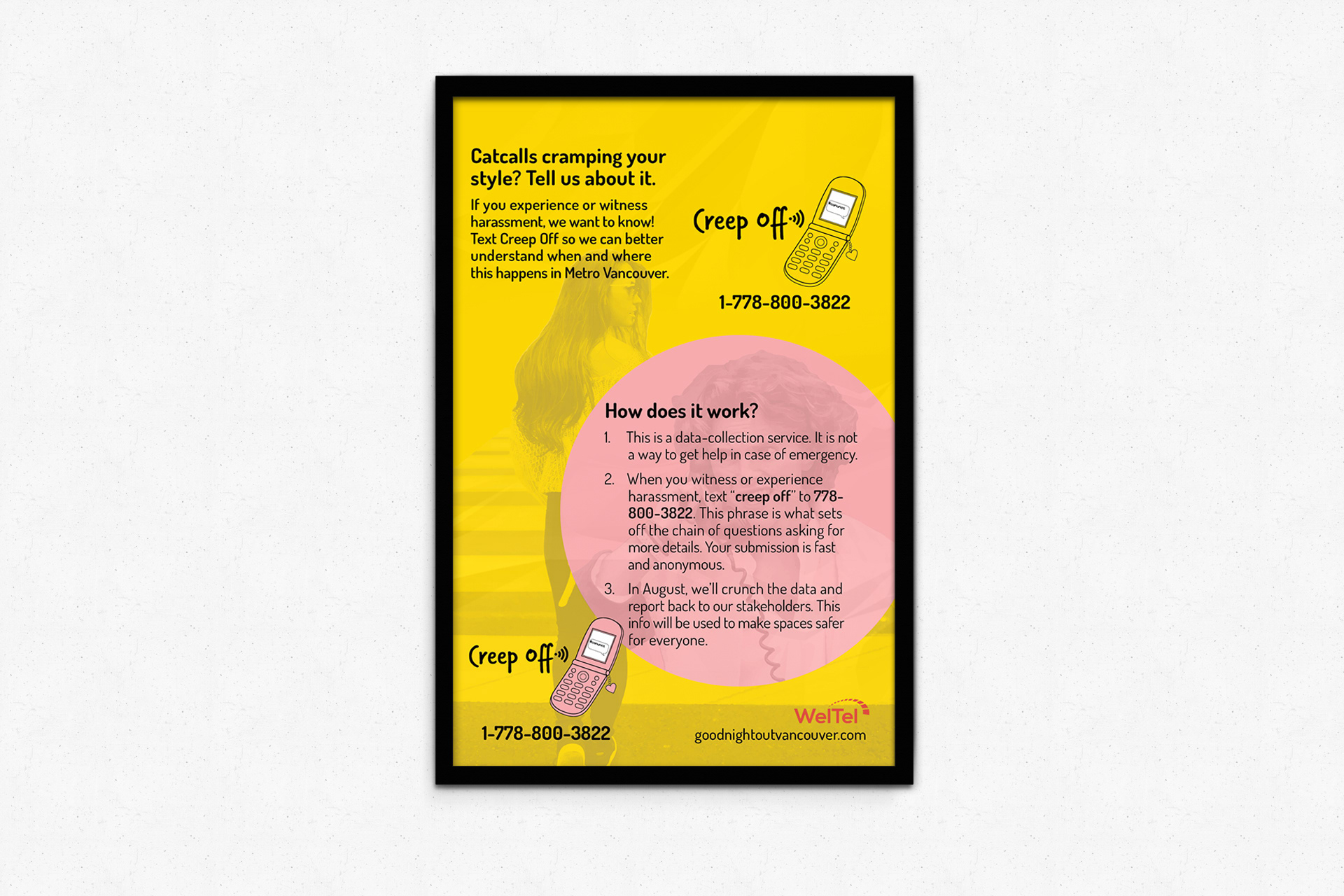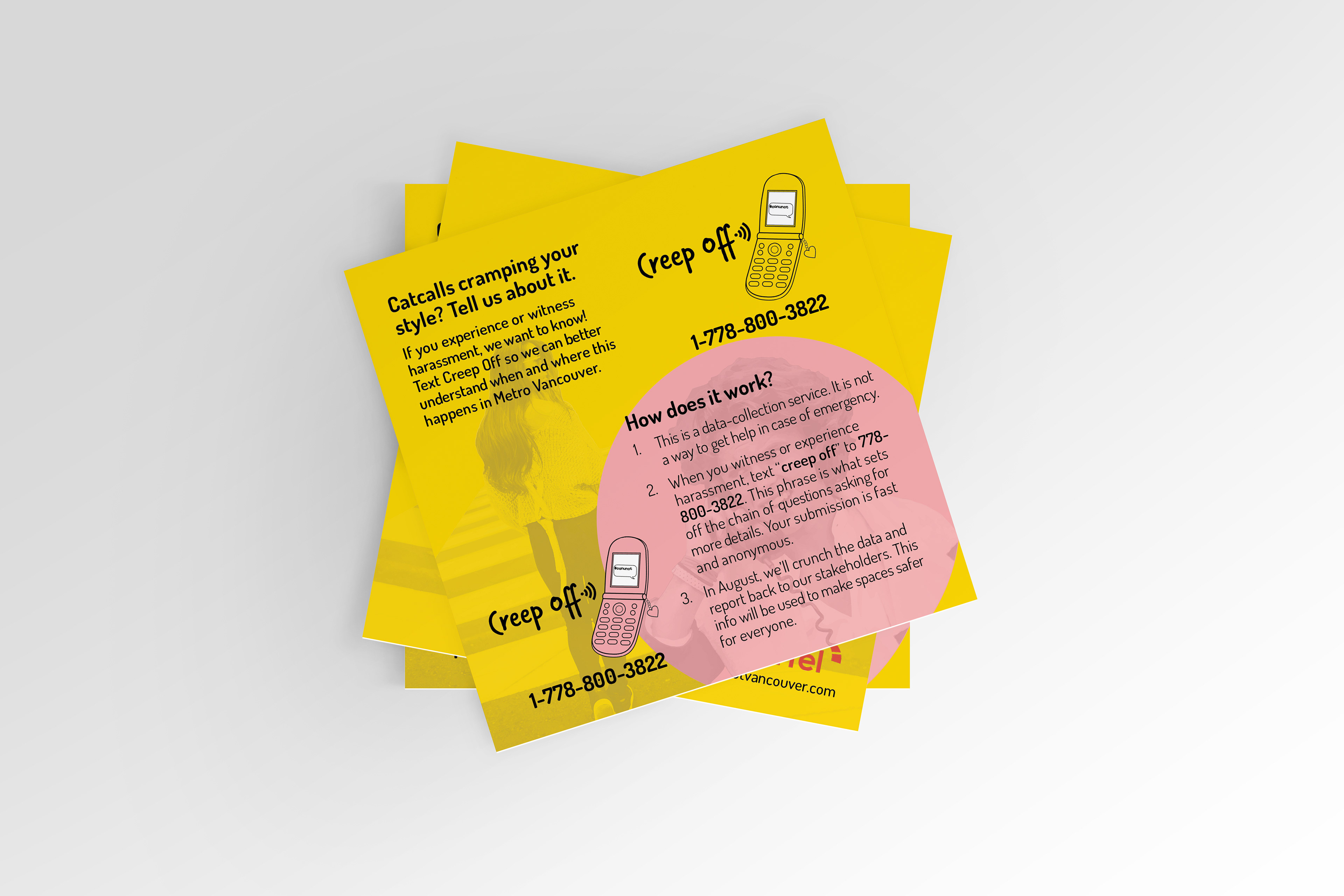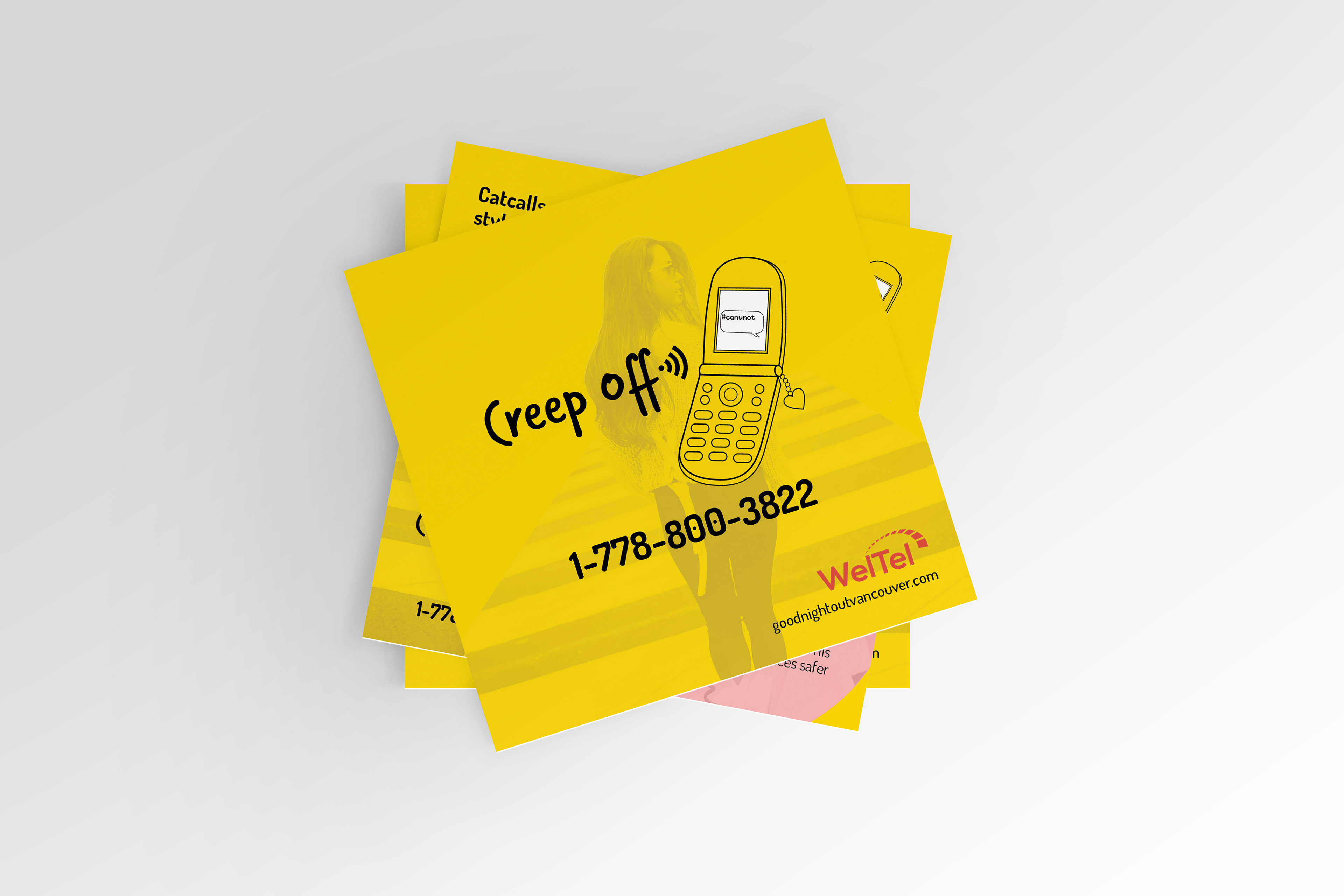 The target audience was people in their teens and early twenties who enjoy nightlife and music festivals. We also wanted to reach people in the workforce who may experience uncomfortable situations. The main advertising efforts were made through posters on the street and cards that were handed out to people. These were often handed out at night under low lighting so the message had to be clear and memorable.
Since the message was so strong and the topic could be considered controversial, I embraced this by creating a visual identity using bold lines and a limited colour palette with distinct hues. I was careful to style it in a way that wouldn't convey a dark tone by choosing playful colours that may not be the most obvious choice at first. Many campaigns about hot-topic issues try to convey the seriousness of the subject matter, but my approach was to appeal to people's optimism on difficult subjects. Much of the target audience is aware of pervasive concerns such as harassment,  however, they are hopeful that circumstances will change. The goal of the campaign and Creep off itself was to call out a situation, call people to action, and fuel optimism that society can and will improve.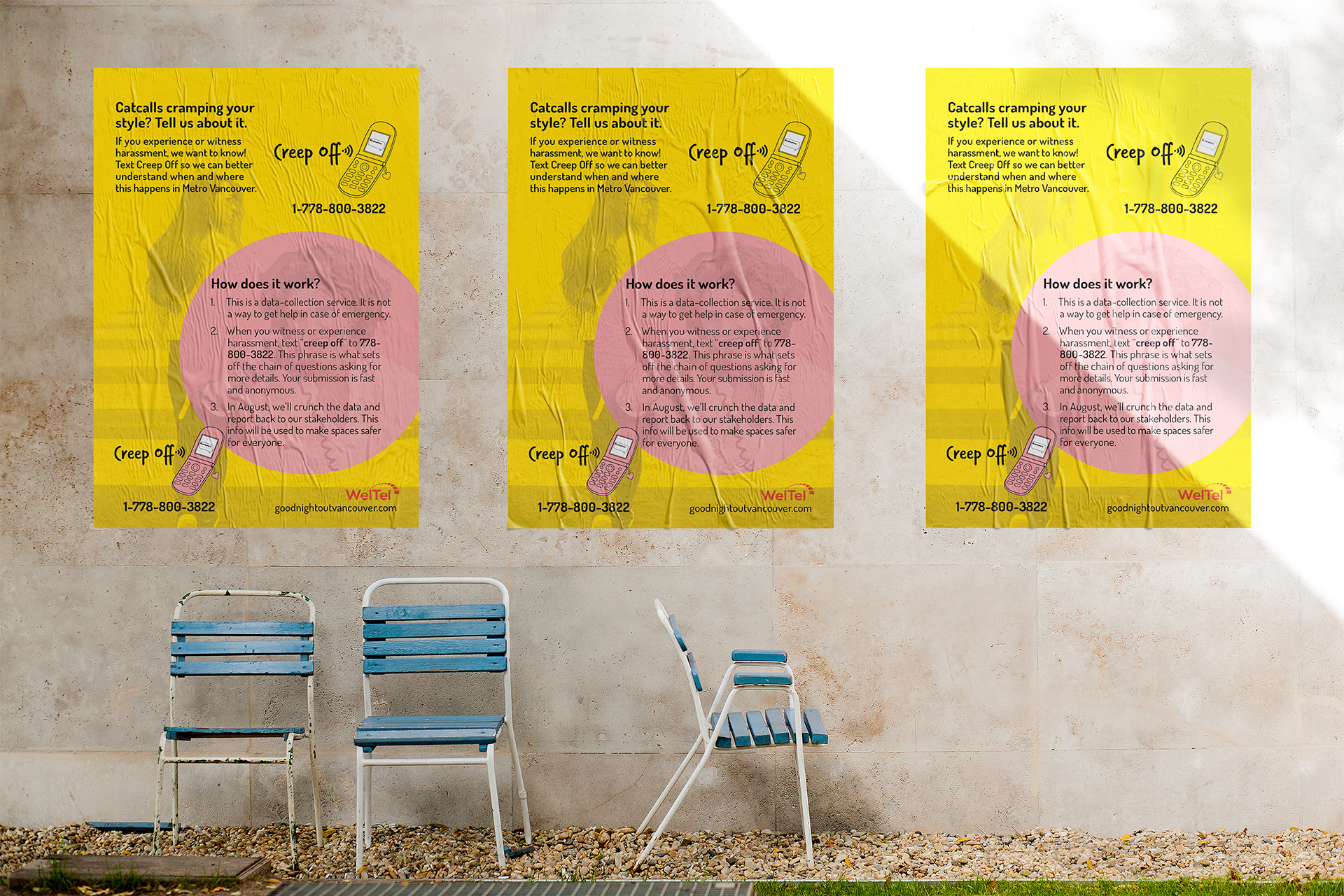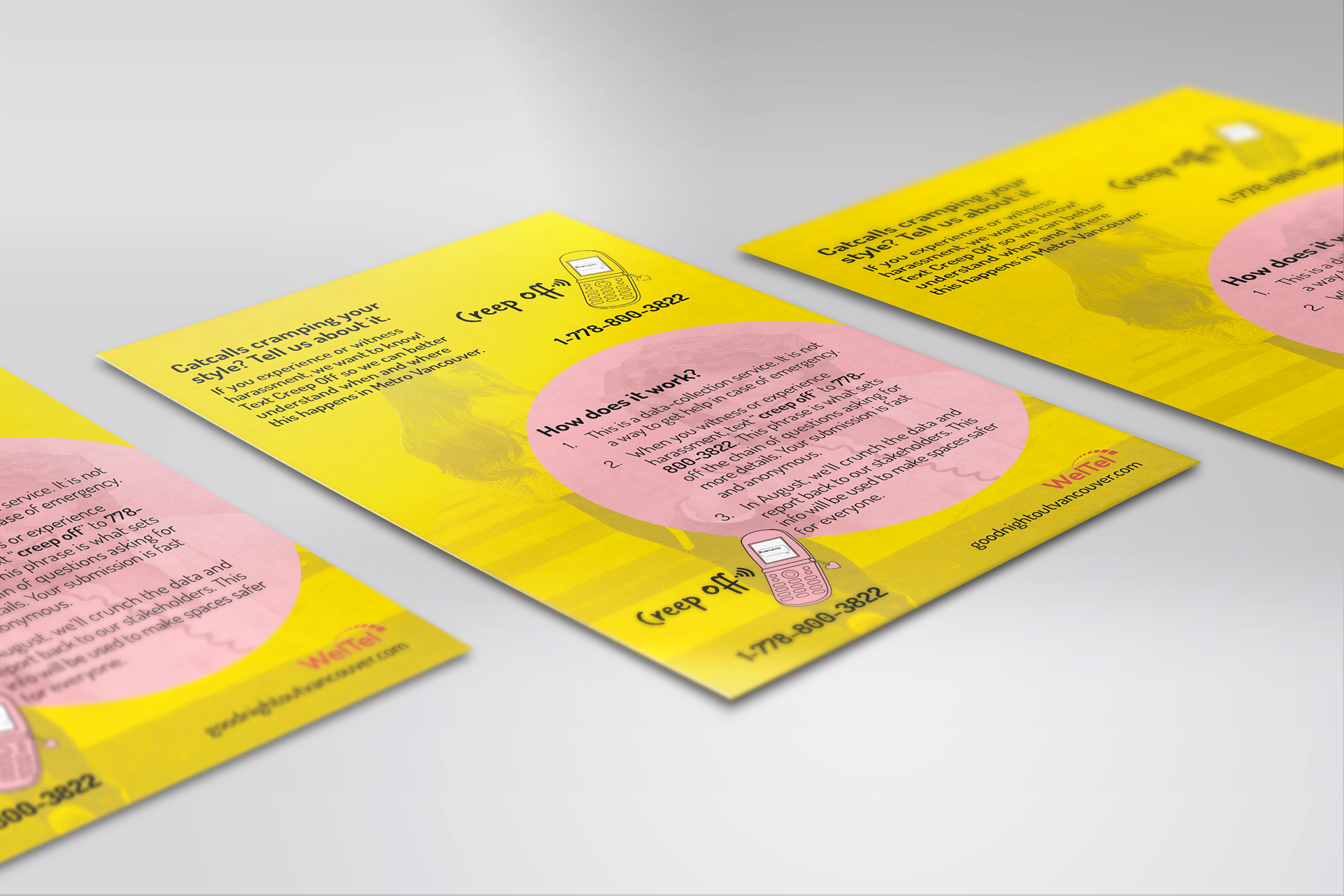 After the data collection, Good night out approached me to create icons for their report that would indicate different contexts harassment can happen in. I approached this extension of the visual language by using the existing phone icon and adapting it show show different scenarios. For some of the scenarios I decided on an approach that didn't use the phone in order for the icon to communicate clearly and effectively. All the icons remain united and consistent through their use of line weight and colour. 
From top left to bottom right:
• witness (second-hand)
• food/drink
• experience (first-hand)
• at work
• festivals
• on the street
Good Night Out prepared a report to share with their stakeholders. The icons were placed and used effectively by the in-house design team who created the layout for the information.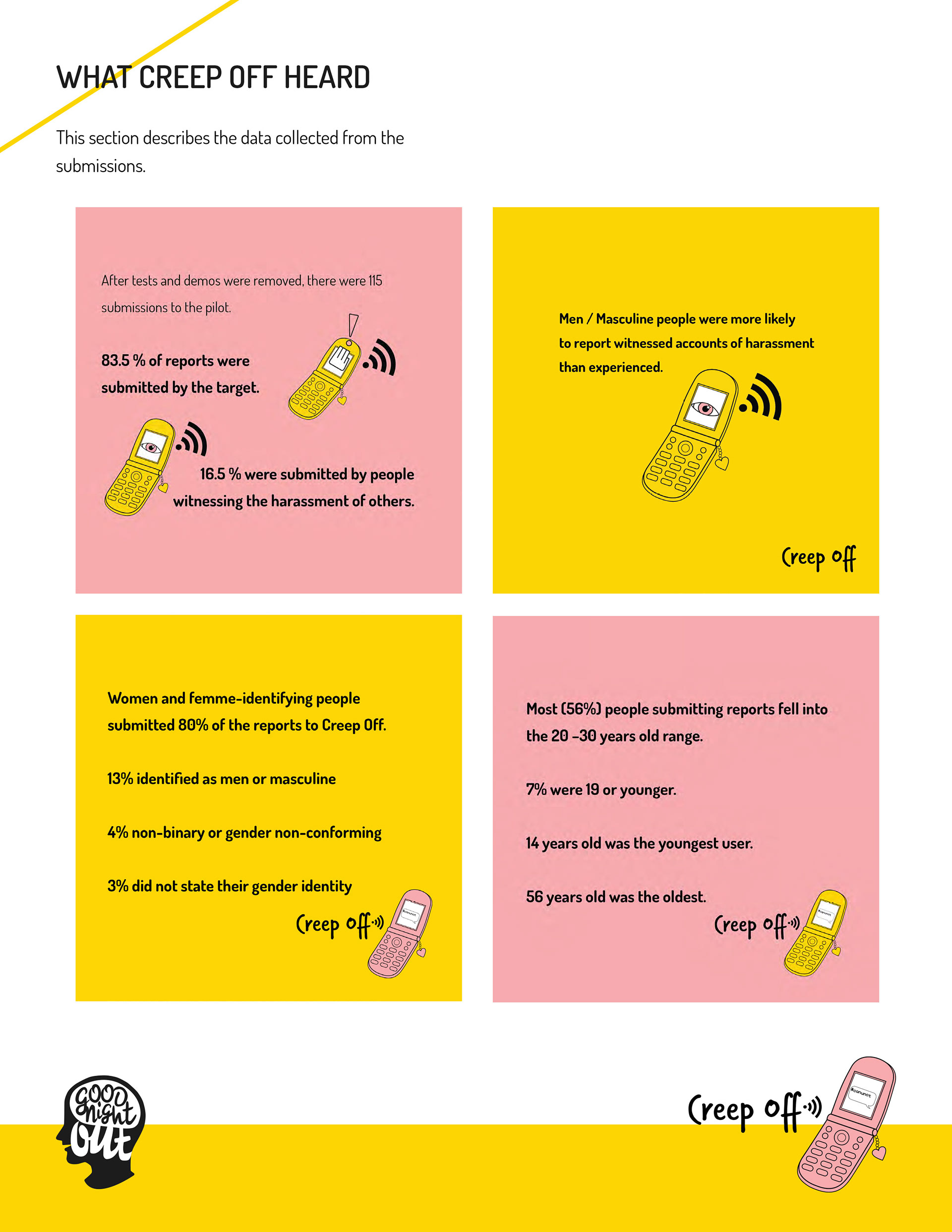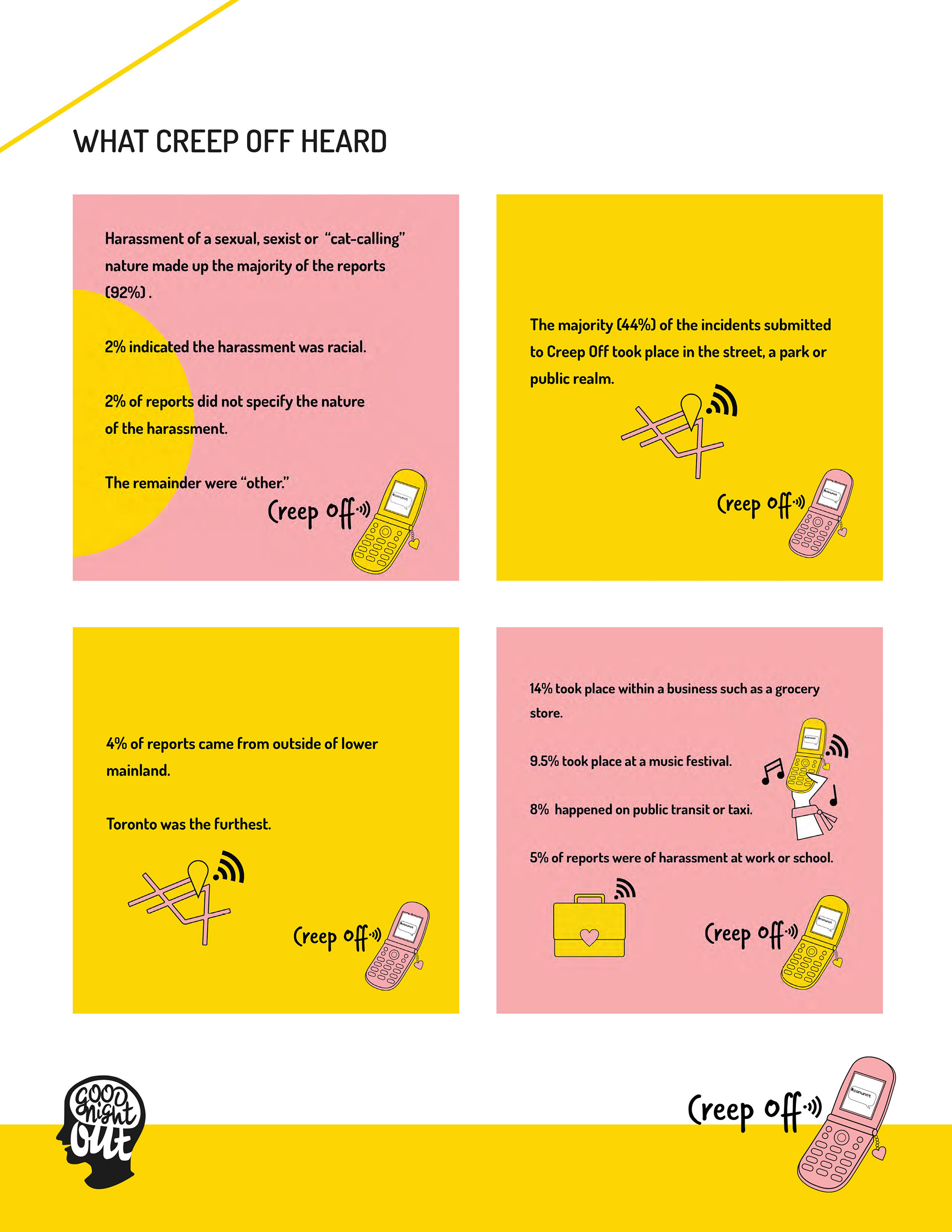 Art Direction/Illustration: Kyla James
Copywriting/Report Layout: Stacey Forrester
Project Proposal: Stacey Forrester, Ashtyn Bevan
Organization: Good Night Out Vancouver