Pyx is a business concept for a hair salon based in Los Angeles, which offers trendy haircuts and reasonable prices. The business' target market is fashion and design-conscious people who live in the LA area. They needed a website that will provide information about their services and facilitate online booking. A trend watch section with links to their Instagram was also requested.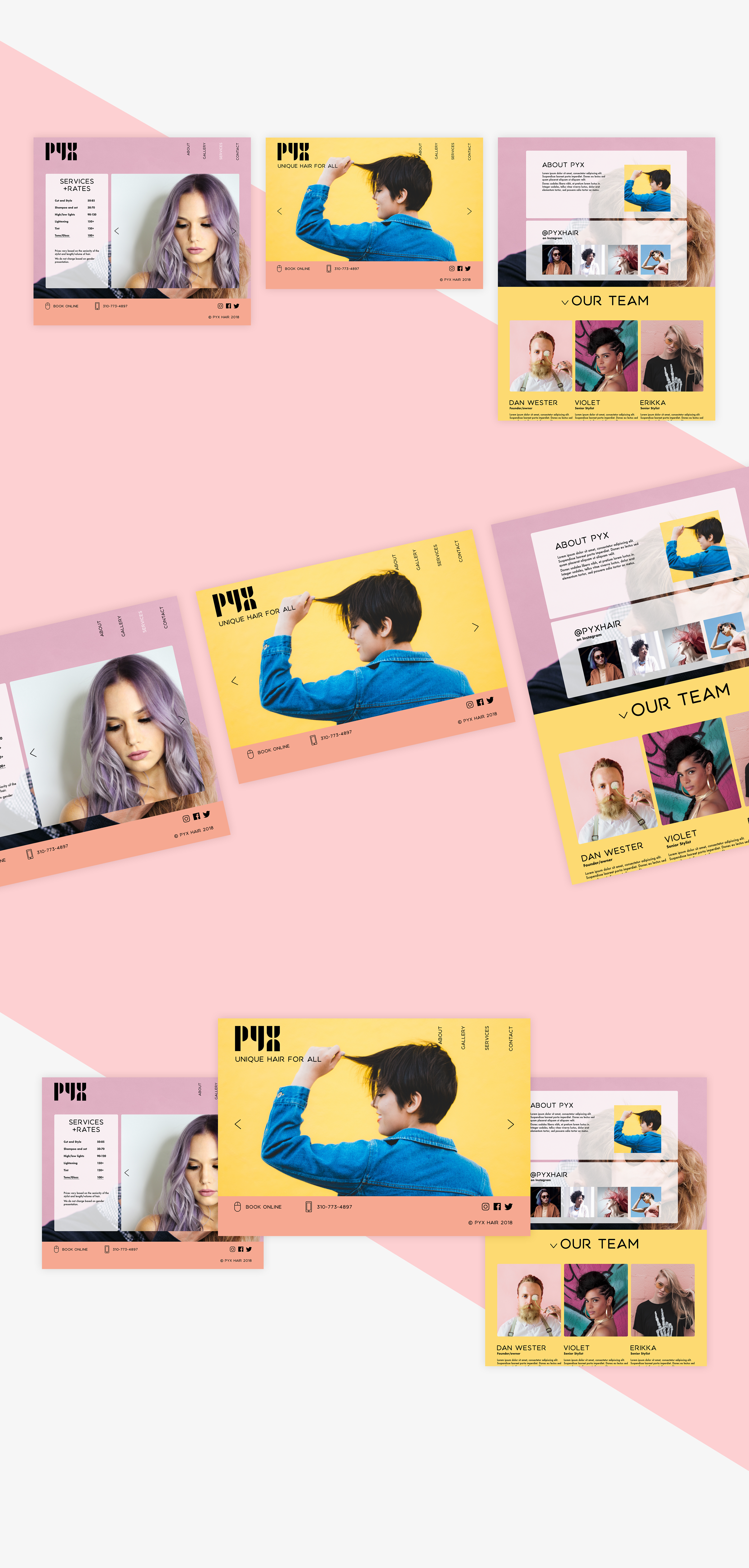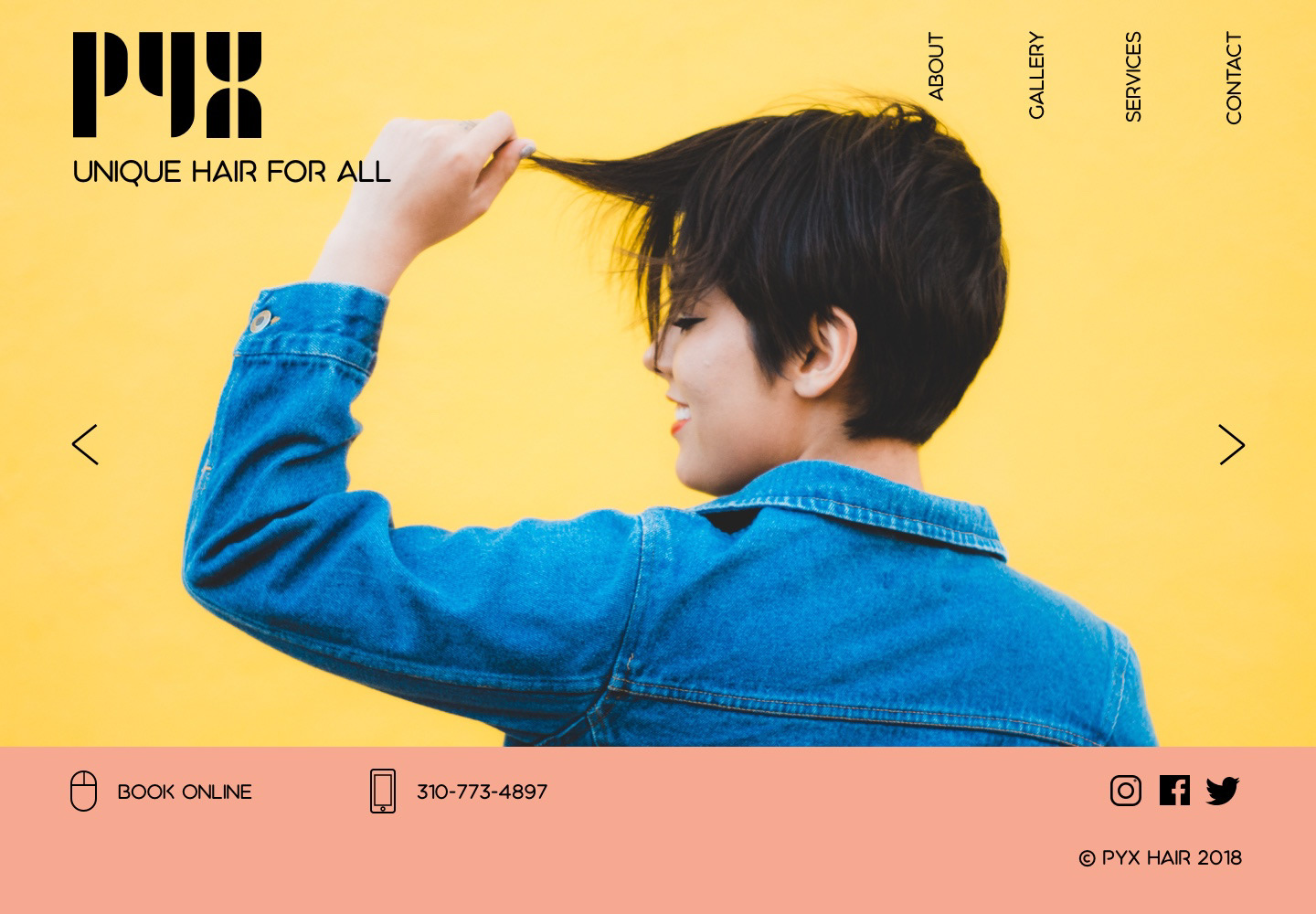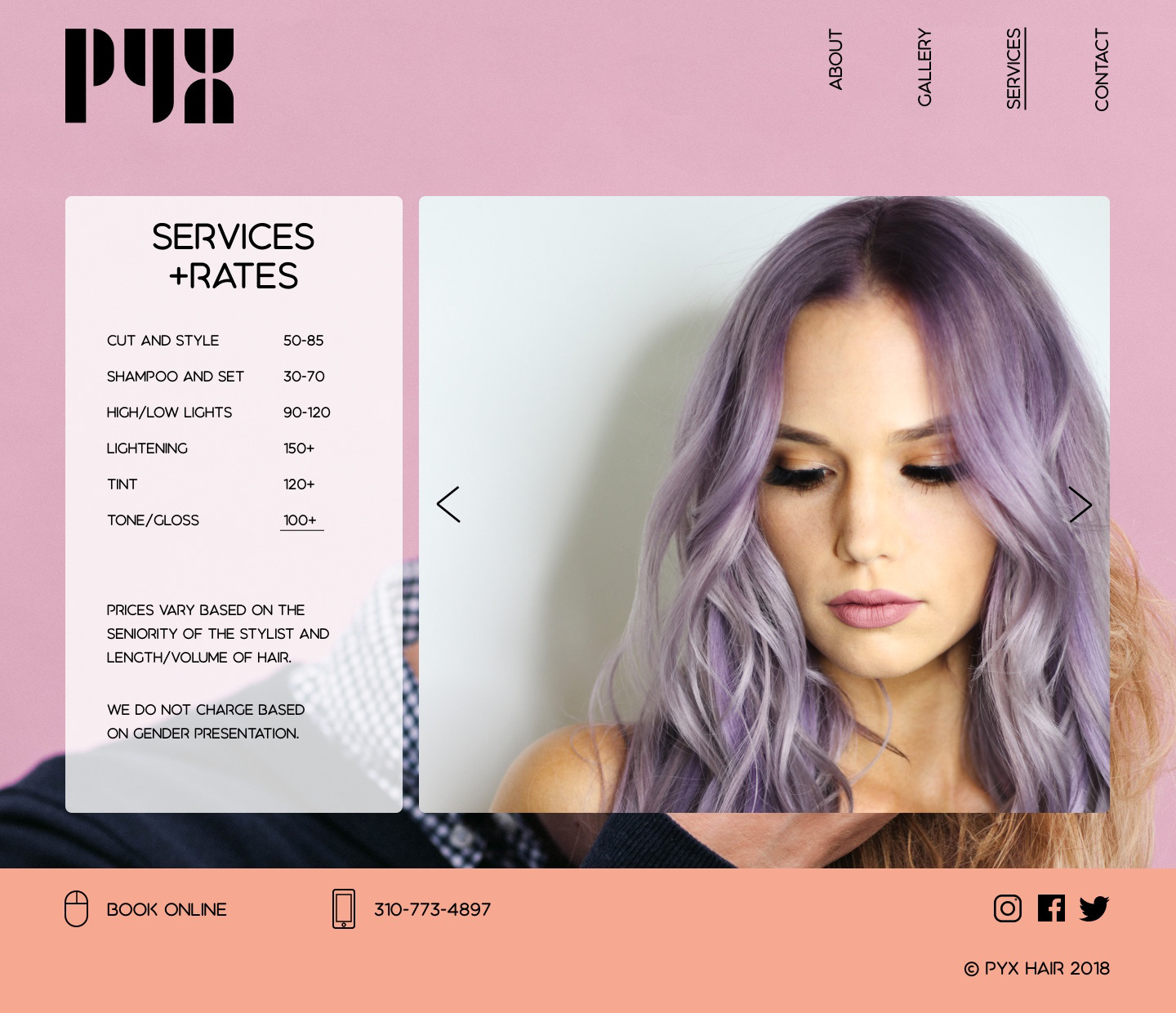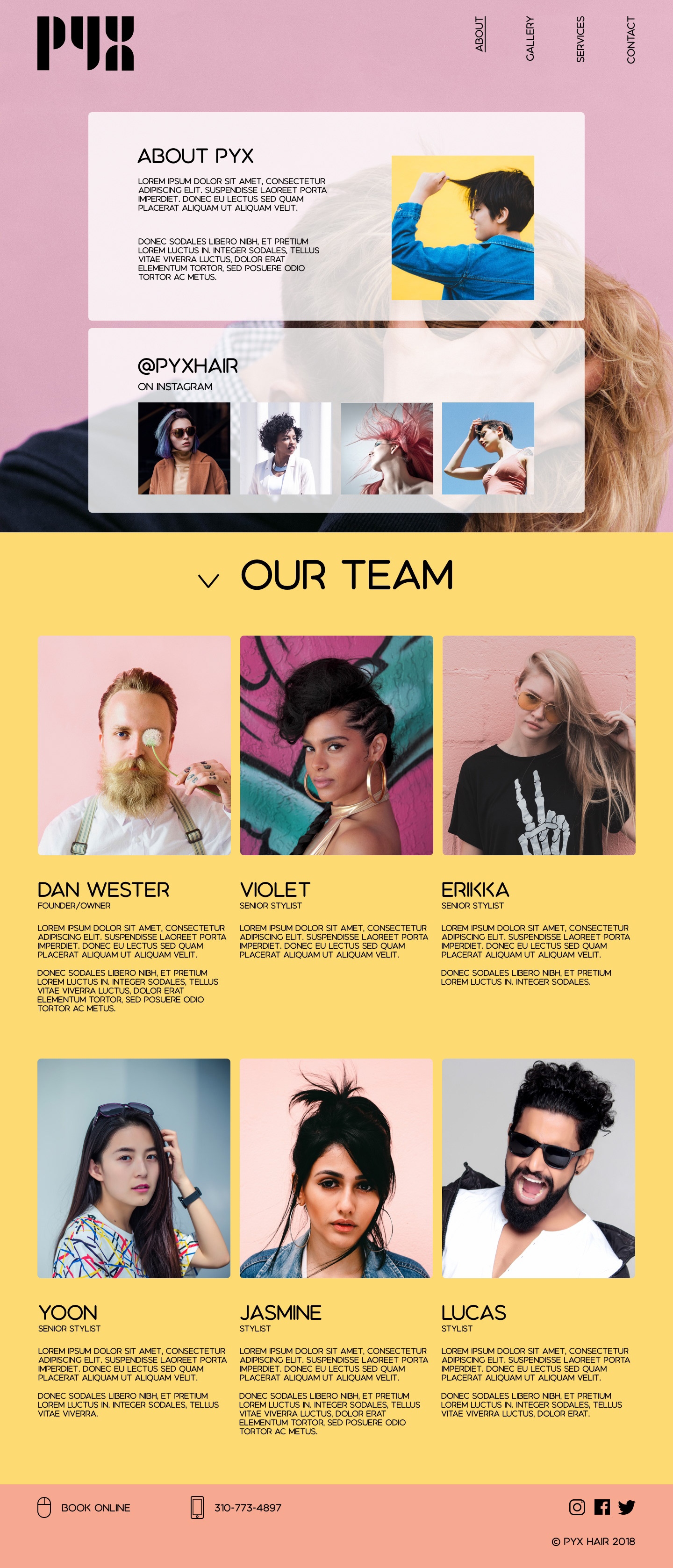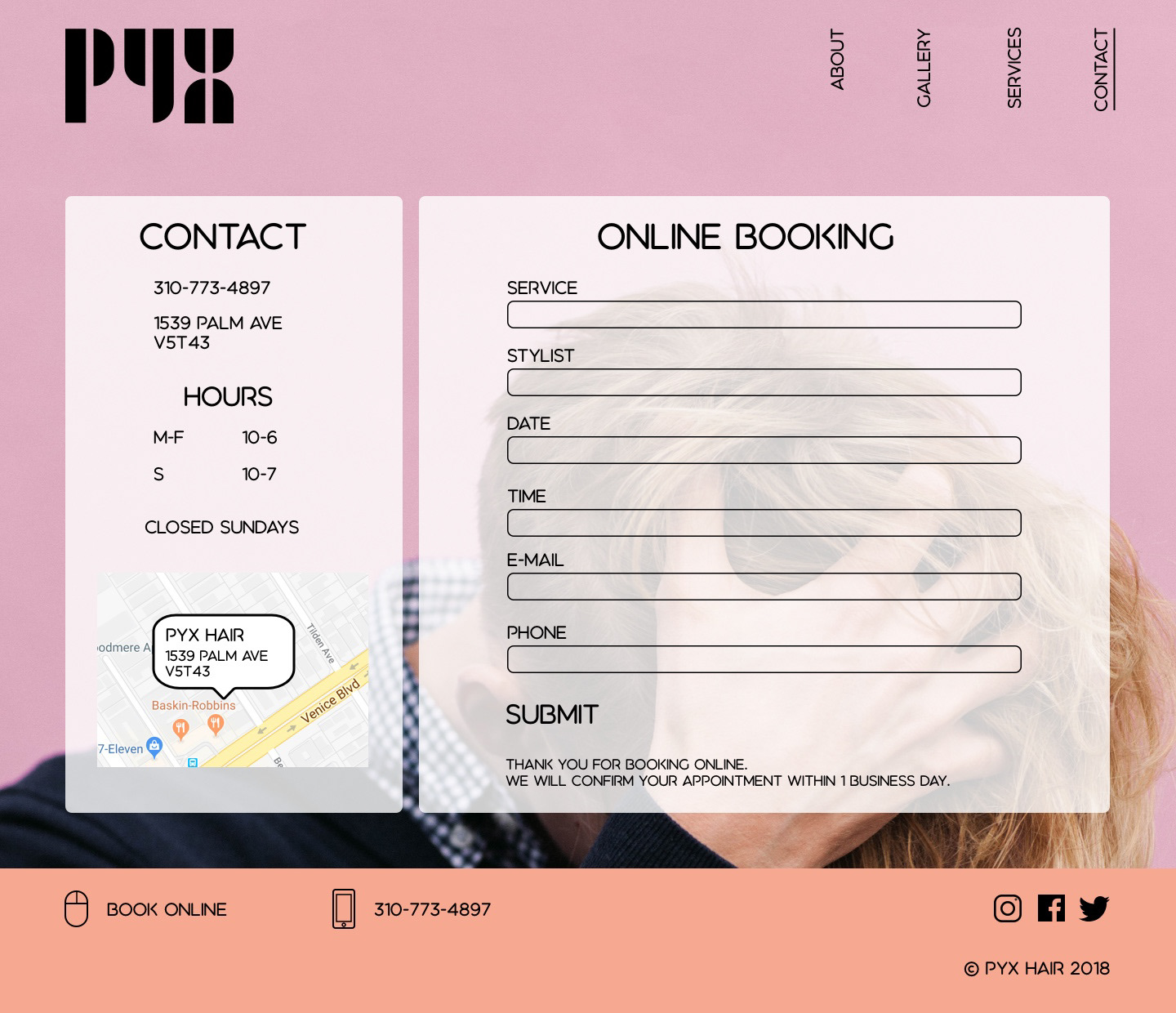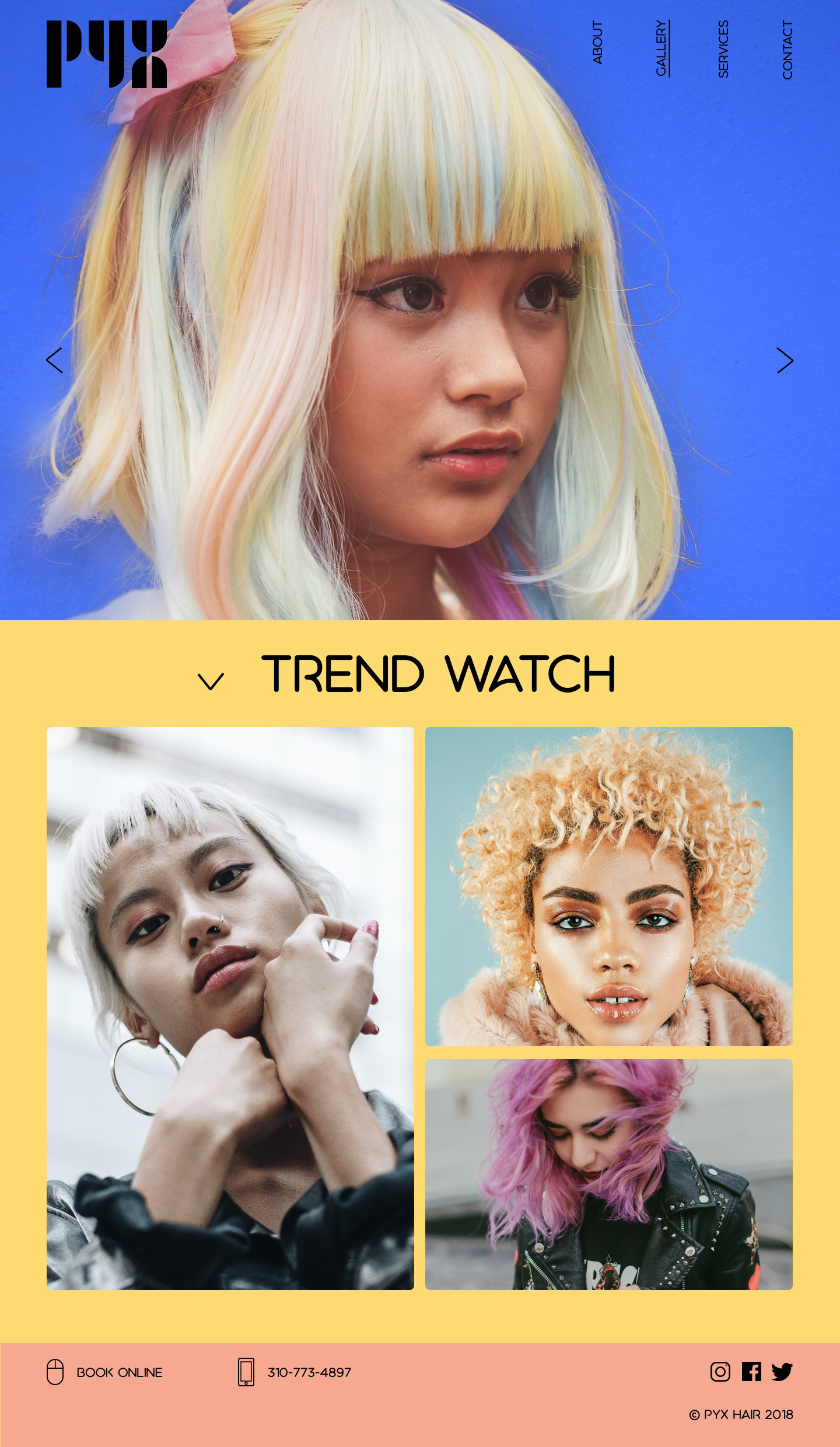 I decided to approach the client base using bright colours and minimal layouts with unique flairs. The geometric lettering reads well on screens and also suggests the bold nature of the haircuts that are offered. In line with their cutting-edge styles, I also chose a progressive price model that is based on hair length and volume rather than gender.
For functionality, there is a photo gallery next to the services list, which showcases what the service can look like for those who may not be familiar with hairstyling terminology. Links to social media, the booking page, and phone number provide a convenient call to action for anyone who wants to learn more or book an appointment, which are the ultimate goals of the website.