Motion graphics, photo retouching, and layouts for Semperviva Yoga's 25 Year Anniversary Sale. What made this extra special for Semperviva was that it was also their 2019
–
2020 annual holiday and new year sale. Now that's an anniversary worth remembering!
Created while at Juice Group.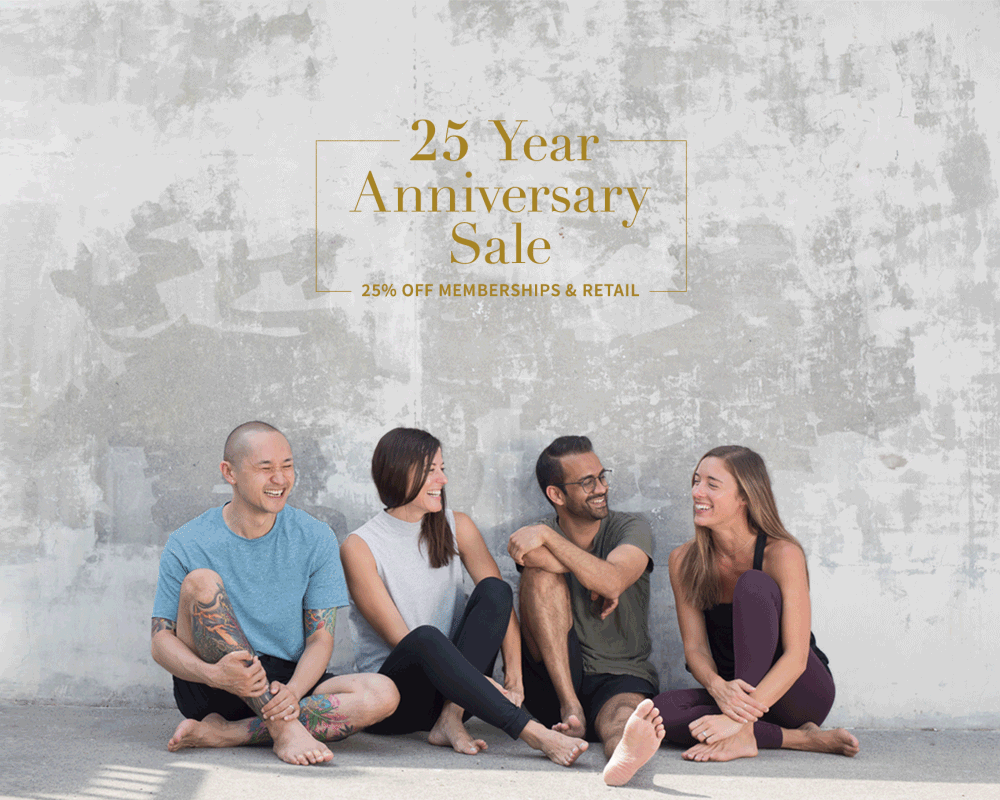 Semperviva wanted to celebrate their loyal members, while also enticing new customers. The campaign photoshoot featured their instructors, who each offer their specialties and come together to offer a wide variety of yoga classes.

Centered around celebration, interlocking the number 25 with the yoga instructors showcases how they are part of Semperviva's history. The motion graphic element generated more engagement and excitement around the incredible offers that were only available during this sale.
Graphic design: Kyla Yin
Art Direction: Mark McDermott
Creative Director: Lara Greenstein